2017 Yamaha Boats AR195 in Miami Beach, Florida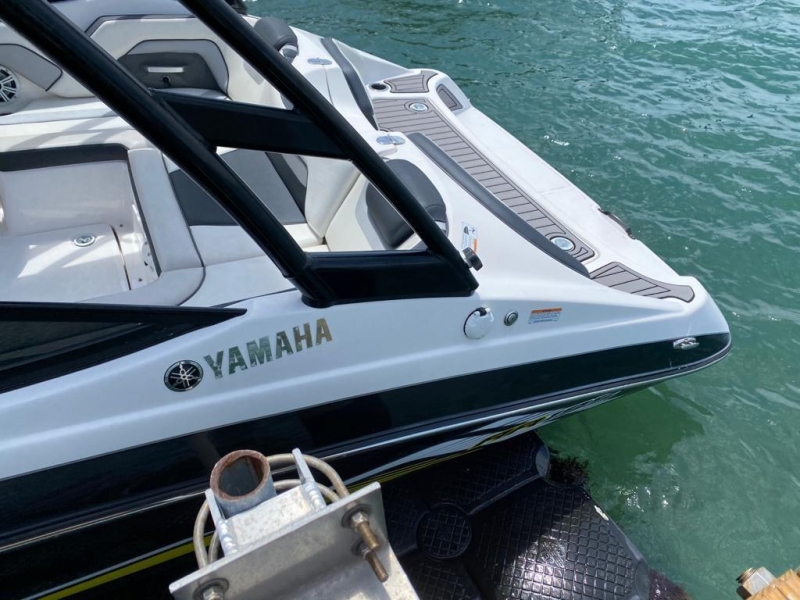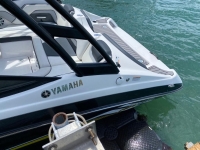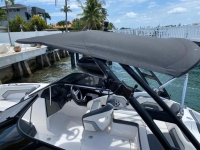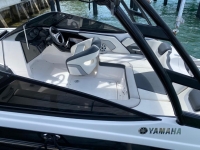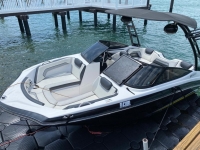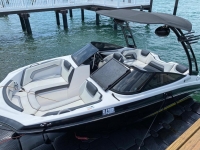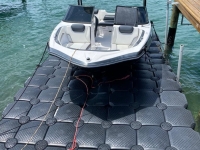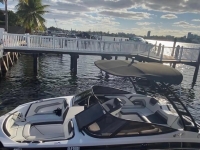 Boat and Floating Jet Dock Included!
AR195: Exhilarating wakesports fun.
Yamaha's renowned internal propulsion system is not only reliable and fuel-efficient, it also offers the highest level of freedom achievable on the water. The concept is simple: Water is pulled through internally housed propellers and pushed out through marine engines with high thrust points. This technology eliminates the need for an exposed drivetrain, allowing Yamaha boats to plane quicker with less bow rise. The minimal draft makes navigating shallow areas easy. But the benefits don't end there - internal propulsion eliminates the need for a bulky engine hatch, opening up an expansive swim platform where family and friends can relax close to the water.

Similar Boats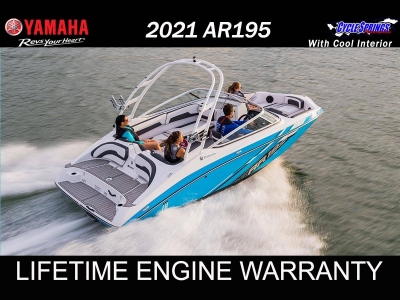 23 may 2021
Pre-Order yours today to be the first to get a 2022.The AR195 promises exhilarating wakesports fun with its 1.8-litre supercharged Yamaha SVHO engine, while premium interior appointments will keep you riding in comfort between sessions. The AR195... more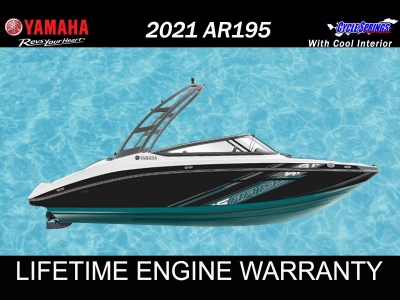 2021 Yamaha Boats AR195

23 may 2021
Pre-Order yours today to be the first to get a 2022, Boat shown is the 2021 AR195 Sapphire.The AR195 promises exhilarating wakesports fun with its 1.8-litre supercharged Yamaha SVHO engine, while premium interior appointments will keep you riding... more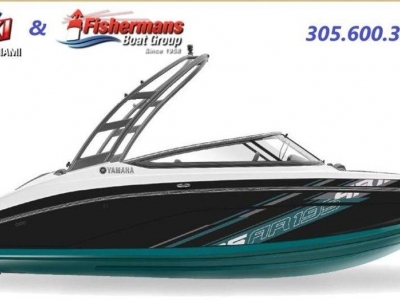 24 may 2021
2021 Yamaha Marine AR195BACK UP DEPOSITS OR 2022 NO BOATS IN STOCK AT THIS TIMEWATERSPORTS EQUIPPED FAMILY SPEEDSTER