2019 Tahoe 215 Xi in Ronan, Montana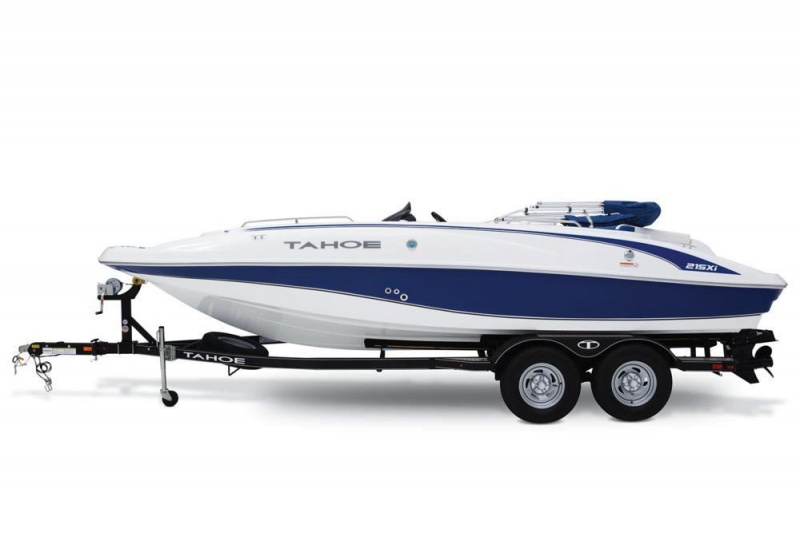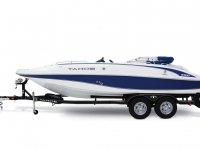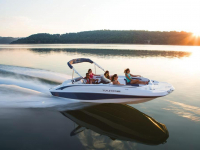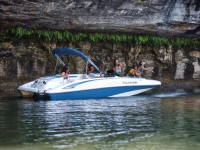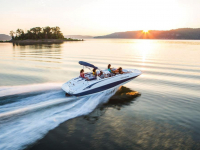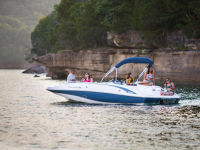 Speed. Handling. Comfort. Space. Versatility. The sterndrive-powered TAHOE 215 Xi brings it all to the table to ensure you and your crew has all the performance and comfort needed to escape with style. So, strap on the wakeboard and test your watersports skills. Set up the fishing chair, haul out the rods and reel in the catch of a lifetime. Pop out the cooler and picnic on the water. And hold on tight as you cruise all-out to nowhere in particular. Inside and out, this well-equipped sport deck boat is designed to do it all.
Length:21' 6" Beam: 8' 6" Bottom width: 7' 2" Max. recommended HP: 250 HP Fuel capacity: 36 gal. Max. person capacity: 12 persons Max. person weight: 1800 lbs. Max. person & gear weight: 1800 lbs. Interior depth: 30.75" Deadrise: 20 degrees Draft (trimmed up): 16" Draft (trimmed down): 32.5" Average dry weight: 3350 lbs. Average package weight: 4350 lbs. Bridge clearance: 3' 10" Package height: 6' 6" Package width: 8' 6" Towing length: 25' 3" Storage length: 23' 6"


Similar Boats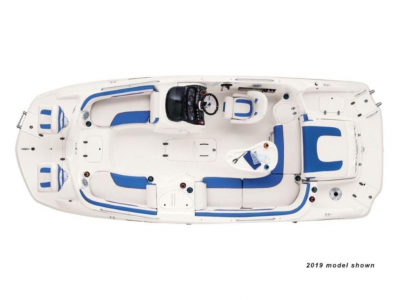 13 feb 2021
ULTRA LOW PRICE!2020 Tahoe® 215 XiPrice includes freight, and prep! A trailer can purchased for an additional price. Contact us today to order!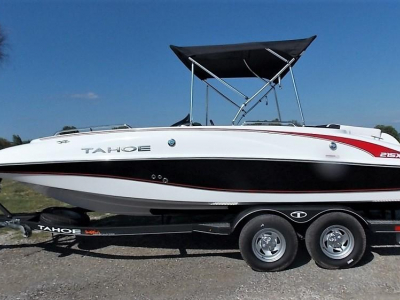 25 jan 2021
Speed. Handling. Comfort. Space. Versatility. The sterndrive-powered TAHOE 215 Xi brings it all to the table to ensure you and your crew has all the performance and comfort needed to escape with... more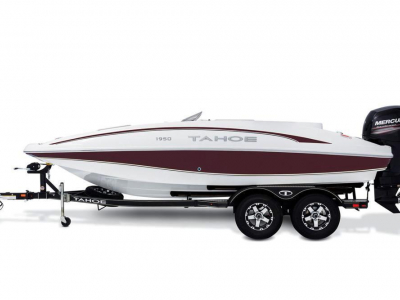 11 feb 2021
The spacious and sleek TAHOE 1950 deck boat is poised to replace your family room at home as the ultimate gathering space for you and your family.Instead of gathering around the TV, you can gather... more