2020 Avalon LSZ 22 Cruise in Petersburg, Virginia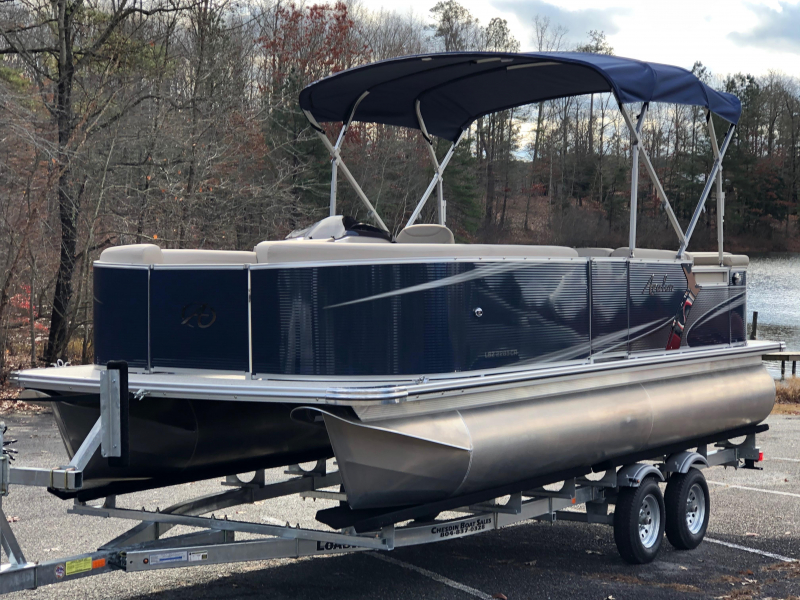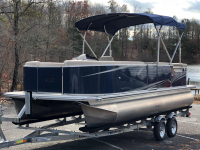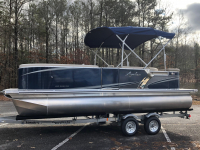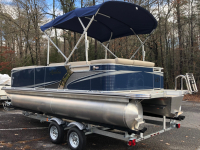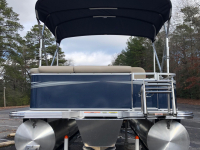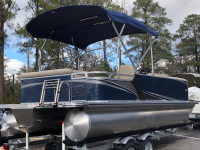 2020 Avalon LSZ 22 Cruise
2020 Avalon 22 LSZ CruiseThe beautiful LSZ Pontoon has the luxurious design and rigid structure you expect from an Avalon deco inspired model. Avalons clearly distinct, Deco 4 wall design and unique accents along with the Retro looks of the Cadet drivers stand give this boat high end looks at an affordable price. This unit includes all standard features and options of the LSZ model plus Buckskin Interior Package, Indigo Vinyl Accents, Full Seashore Vinyl Flooring, Polished corner Caps, Interior Mood Lighting, Mirror Chrome Logos & Mooring Cover! Priced with a quality 40hp Honda 4-Stroke, this unit can be upgraded to as much as 115hp! Trailer is additional. Motor pictured may or may not be the one that is included with this price. Please refer to ad details or contact us for more information.
The Cruise features both a port and starboard bow bench in addition to the aft corner seating area. The aft portion of the pontoon has two sundecks with storage compartments that are used to house the privacy station.

Similar Boats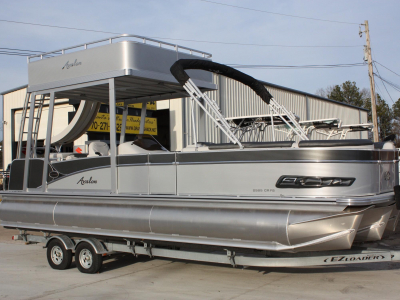 14 aug 2021
New 2020 Avalon 2785 Catalina Cruise Funship powered by a Suzuki DF250 EFI 4-stroke. This tri-toon comes with all the following factory installed options: Silver front wall with Charcoal Grey top wall, pull up cleats, 4 quick release fender... more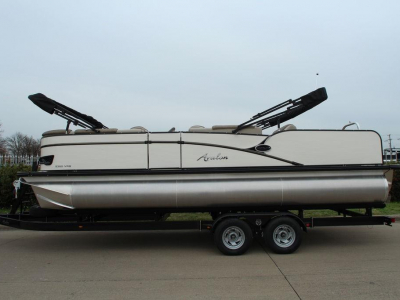 23 aug 2021
2020 Avalon Catalina Versatile Rear Bench 23'The Versatile Rear Bench features both a port and starboard bow bench. The aft features a corner seating area and a rear facing bench. The seat can move back and forth so the occupants can face either... more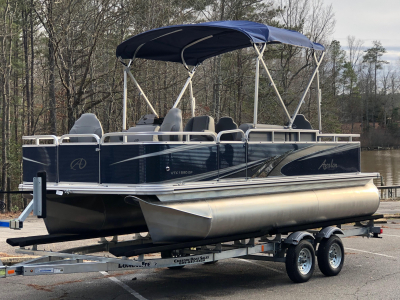 19 jul 2022
2020 Avalon VTX 18 Quad FishA brilliant solution for those discerning buyers who desire an easy to trailer 8' wide pontoon with legendary Avalon innovation, performance and style all at an extremely competitive price. VTX is the must-have for a... more