2022 Absolute 72 FLY in Staten Island, New York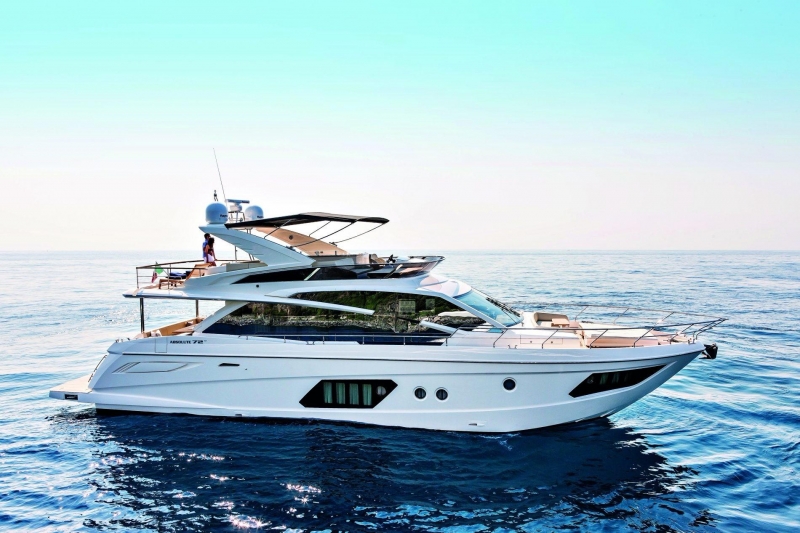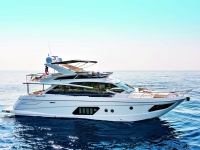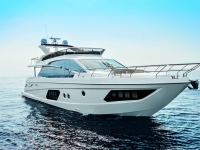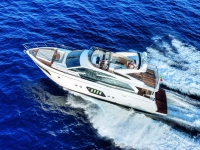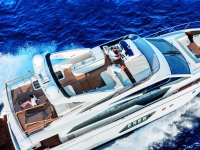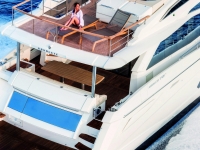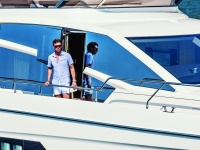 Absolute Yachts' Flybridge line has a refined yet aggressive personality that stands out from its competitors.  Absolute Yachts' unprecedented sportsmanship turns heads with prominence.
Prepare to be amazed! The dimensions of her cockpit are amazing, thanks to the presence of a large sofa as well as table and peaks. Aft on the upper deck there is a customizable terrace with a comfortable shower. The interior compartment allows the creation of three different areas: a large living room with two sofas facing toward each other; the dining area at starboard bow with a nice, rectangular table - fitting eight people comfortably - and the kitchen to port which was built as an open space. 
At over 70 feet the 72 flybridge yacht is large and "in charge" - to say the very least. From her powerful - whilst economical & extremley fuel efficient twin Volvo IPS 1200hp engines to her massive and accommodating flybridge, this luxurious yacht is fit for a King.  At a comfortable 24 knot cruise, it really does feel like you are on more of a mega yacht. Absolute did a fantastic job accomplishing a stylistic look all around while maintaining a sporty feel underway. When she is at full throttle and 30 knots, she glides across your favorite waterways with purpose. 

Similar Boats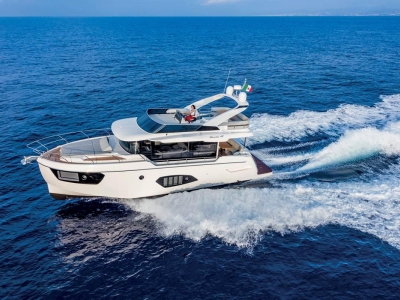 24 may 2021
New Absolute Navetta 48 The base price does not include extra equipment, IVA / VAT, transport, custom charges, registration fees etc..Absolute Navetta 48, an amazing use of space & light, you have to see it to believe it.The Company offers the... more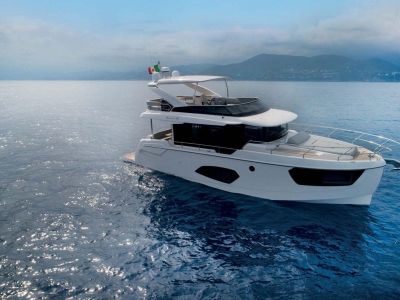 02 may 2022
SPACE-AND-LIGHTIn only 48 feet, Absolute has successfully gone beyond the design and building limits existing so far.Indeed, thanks to her dimensions, the yacht responds to the "technical" requirements of the boat owner and at the same time... more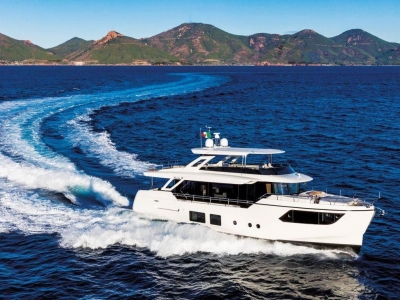 24 may 2021
 NEW NAVETTA 73, A SUCCESSFUL COURSE The worldwide success of Absolute's "Navetta" family does not satisfy the creative flair of the Absolute designers, who have already accomplished the development of the new flagship model.